Credits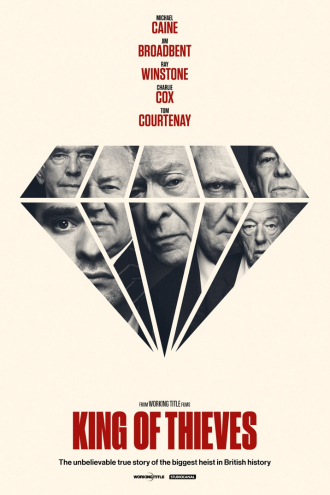 The King Of Thieves
We were delighted to be working with director James Marsh and his handling of this movie about the infamous Hatton Garden jewel heist.
It is a Working Title film produced by Tim Bevan and stars an illustrious cast of British actors including Michael Cain and James Broadbent.
We arranged both the police helicopter picture aircraft and the camera helicopter and our mini Eclipse played it's part in capturing both day and night aerial scenes over Hatton Garden and central London.