Credits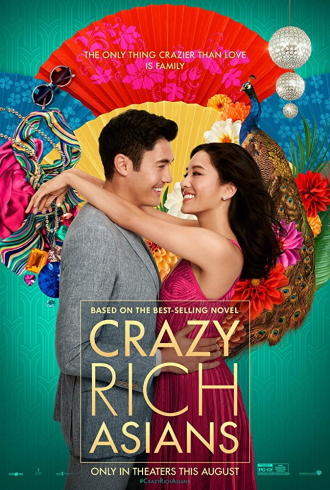 Crazy Rich Asians
Directed by - John M. Chu
Director Of Photography - Vanja Černjul
Aerial Director Of Photography - John Marzano
Starring - Constance Wu, Henry Golding, Michelle Yeoh, Gemma Chan, Lisa Lu and Awkwafina 
Crazy Rich Asians is a romantic love story, boy meets girl, except this boy just happens to be from an extremely wealthy family and is known as one of the most eligible bachelors in Singapore. When he flies his American-born Chinese NYU professor girlfriend to meet his family and as his 'plus-one' to his best friends wedding, Rachel is met with disdain from his mother, and rival jealous women all looking to take her down. 
Marzano Films were delighted to be asked to shoot the aerial filming for this Warner Brothers Production.  Aerial filming for Crazy Rich Asians took place in Singapore, the team who managed to create breathtaking aerial photography over the iconic city took place in the rainy season, capturing scenes of twighlight and dusk shots by using the versatile mini Eclipse fitted with the Alexa XTM camera and the Angeniuex Optiomo 24:290 zoom. 
Our professional aerial filming team arranged permits and permissions to shoot in Singapore, also providing aerial coordination, drone filming and radio communications with hd microwave downlink to capture aerial footage in Kuala Lumpur, Langkawi and Penang, Malaysia, and in Singapore.