Credits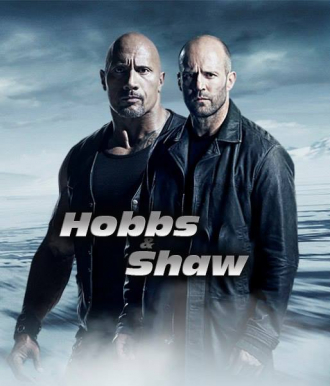 Hobbs & Shaw
Fast and Furious presents Hobbs and Shaw was directed by David Leitch (Dead Pool 2) and stars Dwayne Johnson, Jason Statham, Idris Elba, Helen Mirren & Vanessa Kirby 
Hobbs and Shaw Film Overview: 
Fast and Furious rivals, Luke Hobbs (Dwayne Johnson) and Deckard Shaw (Jason Statham) must form an unlikely duo to defeat genetically enhanced cyber terrorist, Brixton Lore (Idris Elba).
Brixton is a disgraced ex-MI6 agent posing new threats to the world as a genetically modified high tech, bullet-proof mercenary soldier. 
Hobbs and Shaw follows the same high speed, adrenaline fuelled movies of the Fast and Furious franchise, with the 10th and final film expected to join the family in 2021. The films have come on quite a journey from the first Fast and Furious which premiered in 2001 and starred Vin Diesel and Paul Walker, the duo who were tasked to break up a dangerous criminal gang. 
Aerial Filming 
In the Hobbs and Shaw film, aerial filming took place by Marzano Films technical drone specialists in London, Farnborough, Glasgow and Eggborough. There was a small section of the movie captured by helicopter aerial filming which our team coordinated to take place directly outside St Paul's Cathederal and the Leadenhall Building. Our aerial drone filming team used the Alta 8 and Movi Pro in both the over slung and underslung positions to maximise the fast-paced action scenes from a range of different angles, which we filmed at Egborough Power Station and Farnborough Air Field. 
Fast and Furious presents: Hobbs and Shaw is due to premier 2nd August 2019.