13th March 2019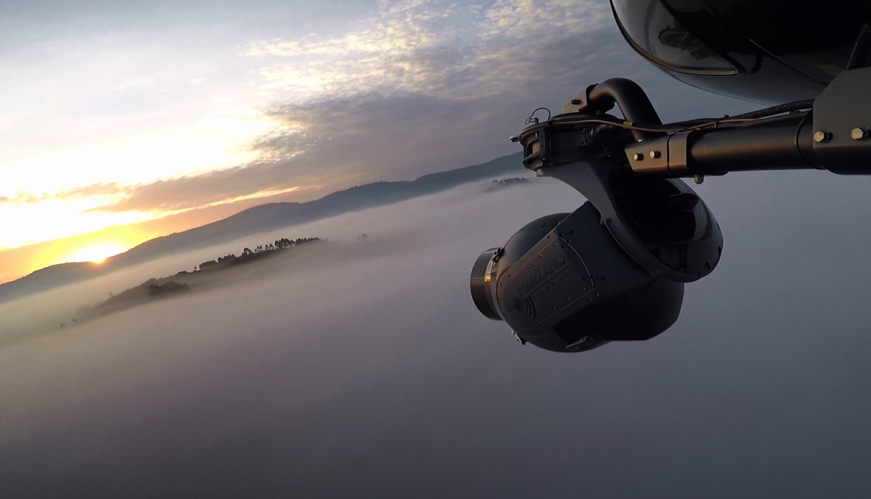 Marvel Studios Black Panther Movie
Black Panther is one of Marvel Comics superheroes brought to life in the 2018 movie by the same name, produced by Marvel studios and distributed by Walt Disney Motion Picture Studios. 
The movie was record-breaking even before it was released in cinemas, culturally impactful and fast becoming one of the highest-grossing movies released in 2018, grossing a whopping $700 Million+ at cinemas domestically, making it only one of three in history to have achieve this to date! 

The star-studded film crew pulled in a huge selection of nominations including 'Best Picture' by the Academy of Motion Picture Arts and Sciences, something unheard of before for a superhero film - can you tell how proud we are?!   
We are immensely proud to have filmed all the aerial cinematography for Black Panther; our specialist aerial cinematography filming crew captured the incredible footage shot over Victoria Falls in Zambia, which was the breathtaking entrance to Wakanda depicting the spaceships flying inches away from the thunderous falling water. 

Other elements of aerial filming our film crew captured, were over the Zambezi River, on the border between Zambia and Zimbabwe and in South Africa around Golden Gate Park using Eclipse XL HD camera.  In Uganda and South Korea we used  the light-weight Mini Eclipse camera mount for the Wakanda air to air combat sequence and the epic fight scenes and car chase in South Korea.  In Africa we flew with an AS350 helicopter and in South Korea we used a BO105 helicopter to capture the intense drama taking place. 
Many hours of cinematography took place over all four countries - there's just too many scenes to mention individually! 
A quick summary of Black Panther's film plot for those who haven't yet watched it: 
Wakanda, posing as an impoverished third world country in Africa, is home to a meteorite containing superhuman powers called 'vibranium' that crashed into the earth thousands of years ago. After much unrest between the tribes surrounding the site, they eventually come together to form Wakanda that is then masked from the outside world using the powers of vibranium.   

Because of the advanced technology that vibranium can forge, a Wakanda artefact is stolen from a London museum and must be found before its powers are unleashed into the wrong hands.   

The King of Wakanda dies and his son T'Challa returns to Wakanda to assume the throne of his birthright, however he is challenged by a rival tribesman leader M'Baku to ritual combat. They fight, T'Challa wins and begs M'Baku to yield rather than die. 

T'Challa must then gain his superhero powers by drinking the milk of the vibranium flower to become the Black Panther defeating more challenges to the throne by N'Jadaka who wishes to profit from Wakanda's advanced technology, selling it's weapons and technology around the world.  
Black Panther is the first superhero movie to be nominated for an Oscar 
Black Panther film is undeniably an incredible, fast paced, action-packed superb superhero movie. Oscar nominated for 'Best Costume Design' and 'Production Design', together with winning Golden Globe and BAFTA Awards. We may be totally biased but it's definitely one NOT to miss and one we throughly enjoyed working on.
For stills taken from helicopter aerial filming on location filming the Black Panther please follow this link.