Credits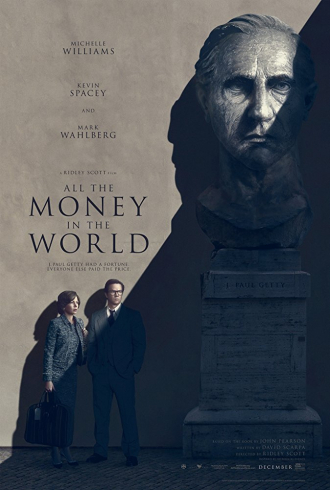 All The Money In The World
Directed by Ridley Scott
Director Of Photography - Dariusz Wolsky
Aerial Director Of Photography - John Marzano
Staring - Mark Wahlberg, Michelle Williams and Christopher Plummer.
The story of the kidnapping of 16-year-old John Paul Getty (III) (Charlie Plummer) and the desperate attempt by his devoted mother Gail (Michelle Williams) to convince his billionaire grandfather (Kevin Spacey) to pay the ransom.
Marzano Films were delighted to be involved with this Ridley Scott film.  The aerial locations included Rome and Calcata in Italy.  We provided aerial co-ordination services as well as the mini Eclipse, radio communications and an hd microwave downlink. We fitted the Alexa XTM camera and the Angeniuex Optiomo 24:290 zoom.  Once again, the mini Eclipse proved to be a truely versatile and ingenius camera system.  The only system that really does have a "perfect horizon" due to it's unique GPS inertial guidance integration with the roll axis.