Equipment
---
Mini Eclipse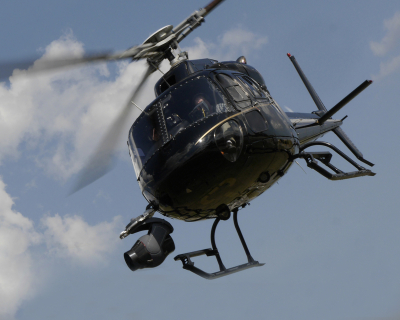 Overview
The mini Eclipse was designed and built by the same team who designed the award winning Eclipse XLHD.  Once again the system and its stabilization capabilities were developed primarly for military and law enforcement applications.
Features
The highest level of stability and reliability
Unmatched precise and responsive steering
Geo-reference capability
Will not topple
GPS satellite-based camera targeting and steering
Fast payload changes
Ability to look 90° down whilst panning, tilting and rolling with no gimbal lockup
GPS referenced inertial roll axis - the only system that truely has "a perfect horizon"
Any axis vehicle slave
Can easily be fitted with a Mitchell mount and inverted for use on a wide varity of vehicles and dollies.
Widest choice of camera and lens combinations of any system of its size.  It can even take an Alexa XTM with an Angenieux 28:340 zoom thus giving the production the ability to reload in the air and full sensor coverage of the 4x3 open gate format.
Console Features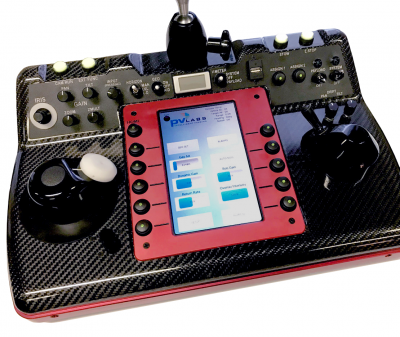 High definition graphical user interface with touch screen system setup, force stick, optional joystick, optional wheels.
VFX CGI Gimbal and Lens metadata - GPS Latitude, longitude, altitude, utc, pan, tilt, roll, zoom, focus, iris
Optional remote control of zoom, focus and iris
System Specifications
6 - axis gyro stabilized gimbal, carbon fiber front and rear covers
Gimbal Weight: 34 kgs (75 lbs)
Gimbal Dimensions: 42cm diameter dome x 54cm
Operating temperature range: -40° to 71°C (-40° to 160°F)
Pan 360° continuous, Roll +/- 61°, Tilt +/- 110°
Pan and Tilt Speed: 260°/sec
Wide variety of camera and lens configurations up to 45kgs
Contact​ one of our team for more information