8th July 2019
MALEFICENT, MALEFICENT 2, WALT DISNEY, ANGELINA JOLIE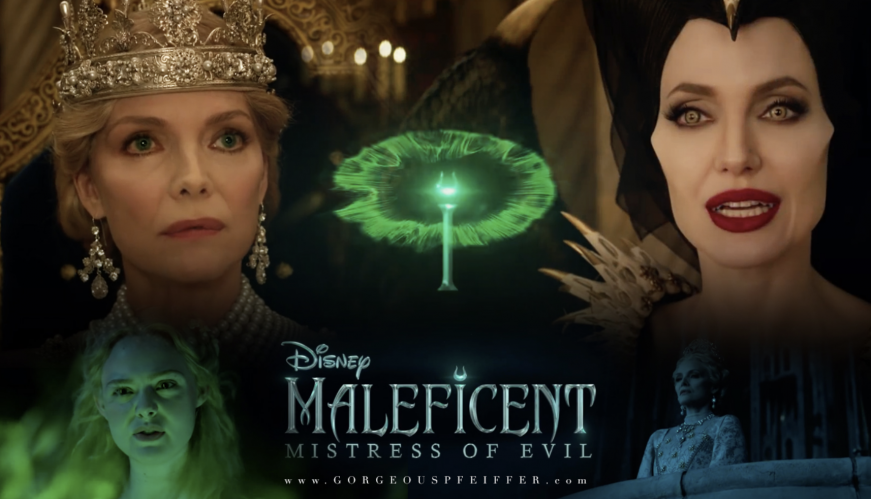 Filming of Maleficent 2 Wraps August 2018 
Maleficent 2 is the eagerly awaited sequal to Disney's remake of Sleeping Beauty, Maleficent. Angelina Jolie depicts a horned, winged fairy that becomes bitter, twisted and 'evil' from a broken heart, having her wings removed by her love who betrayed her to become King. 
Maleficent goes on to curse baby Aurora to sleep for eternity when she pricks her finger on her 16th Birthday. The curse only breaking by 'true love's kiss', a taunt to the lover who broke Maleficent's heart and made her flightless.  
The ending of Maleficent saw the curse break when she herself kissed sleeping Aurora, the child she became to love deeply, and her wings were set free from the cage magically returning to aid Maleficent's escape from the castle. 
Maleficent 2 Film Plot
With Maleficent's wings returned and a union between Princess Aurora and the fairy kingdom, all should be peaceful, however there are new threats waiting for the magical fairyland that Maleficent and Princess Aurora, must fight together to protect from the evils that risk destroying the land and all the magical creatures that live there. 
The film titled Maleficent : Mistress of Evil see's Angelina Jolie return to the role; in the official trailer with an auro of green which previously only happened when she was casting an evil spell and not all the time, may lead us to believe that the time between the last film and now there has been changes to Maleficent making the fairy more evil... 
Watch the official trailer here and pencil in the diary for another epic Disney remake of a classic children's story with a twist. https://www.imdb.com/title/tt4777008/videoplayer/vi2800270361?ref_=vp_pl_0 
Aerial Filming of Maleficent 2    
Directed by : Joachim Rønning 
Director of Cinematography: Henry Braham
Director of Aerial Filming/ Drone Filming: John Marzano, Marzano Films
Starring: Angelina Jolie, Elle Fanning, Ed Skrein & Michelle Pfeiffer
Our team at Marzano Films were asked by Walt Disney Productions to film Maleficent 2 at Pinewood Studios, we were also involved in filming Maleficent and have worked for Disney for several years. Our aerial filming team worked with drone aerial filming equipment using the Alta and Movi Pro drone and cameras in the Pinewood Studios. 
Release date for Maleficent 2 
Disney has announced Maleficent 2 will be released 18th October 2019 - and we can't wait to see it in action!