18th July 2017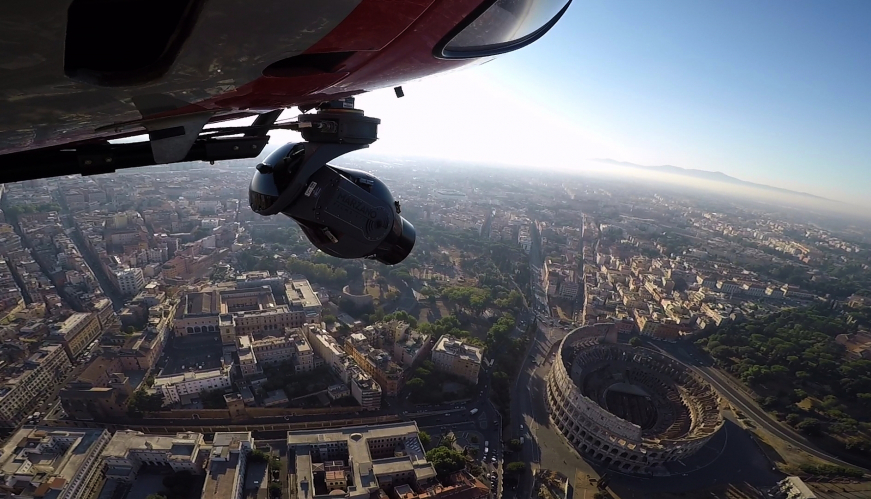 The mini Eclipse was back in action again, proving why it is the best system of it's size on the market!
The DOP on the movie we were filming had requested an open gate 4x3 Alexa.  Landing in central Rome with a helicopter is not an option which meant the nearest landing site to re-load was 10 minutes flying time away.
Not a problem for the mini Eclipse and Marzano Films.  We suggested the Alexa XTM split head camera which enable us to re-load the data cards in the air.  We agreed on the Angenieux 24:290 zoom lens, which in any other system of it's size, would have been an impossible combination.
The director, dop, and producers were all very pleased with the results.  Another happy customer.
The mini Eclipse may be new and state of the art but it really does the job!